Campaign News
Lots of updates on our Heroes of Arnor campaign!
Industry News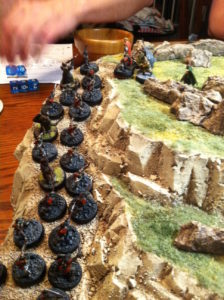 I ran a converted adventure of The One Ring adventure 'The Battle for Ringfort' a few months ago. Someone recently ran this game and constructed some cool terrain — see his full set of photos on this blog post. I love it! I aspire to build terrain and have better production values in the years ahead. So cool!
Cubicle 7 has unveiled the cover to the forthcoming Adventures in Middle-earth Loremaster's Guide by renowned fantasy artist Ralph Horsley. See below.