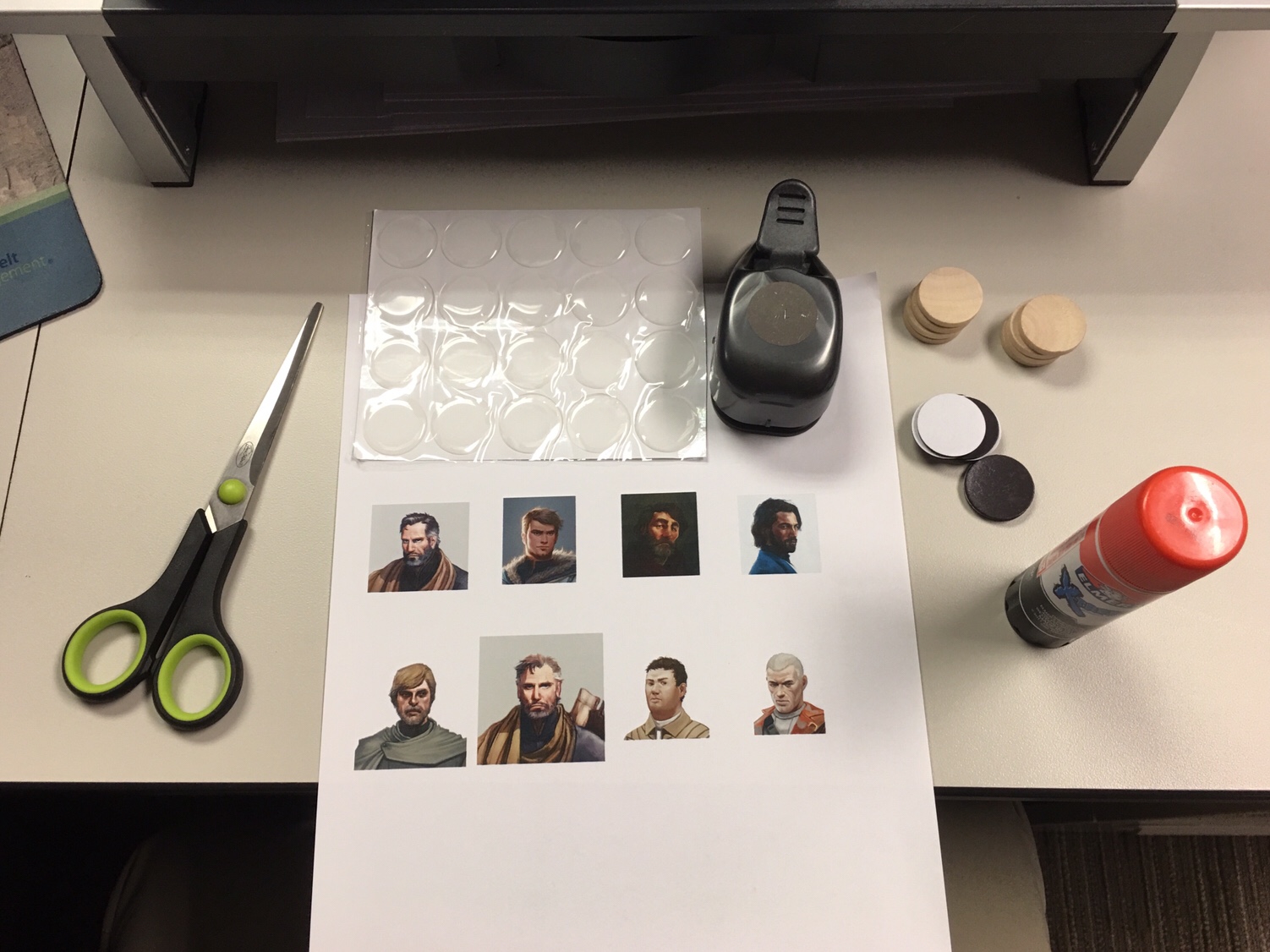 I did some experimentation with creating one inch tokens for use in games where acquiring minis is expensive or impractical but when you still want something to represent character placement (roughly) on a map.
Supplies needed: 1″ flexible stick-on magnets, a 1″ paper punch, clear Epoxy 1″ Stickers for Bottle Cap Pendants, and some character images sized and printed to fit in 1″ circles.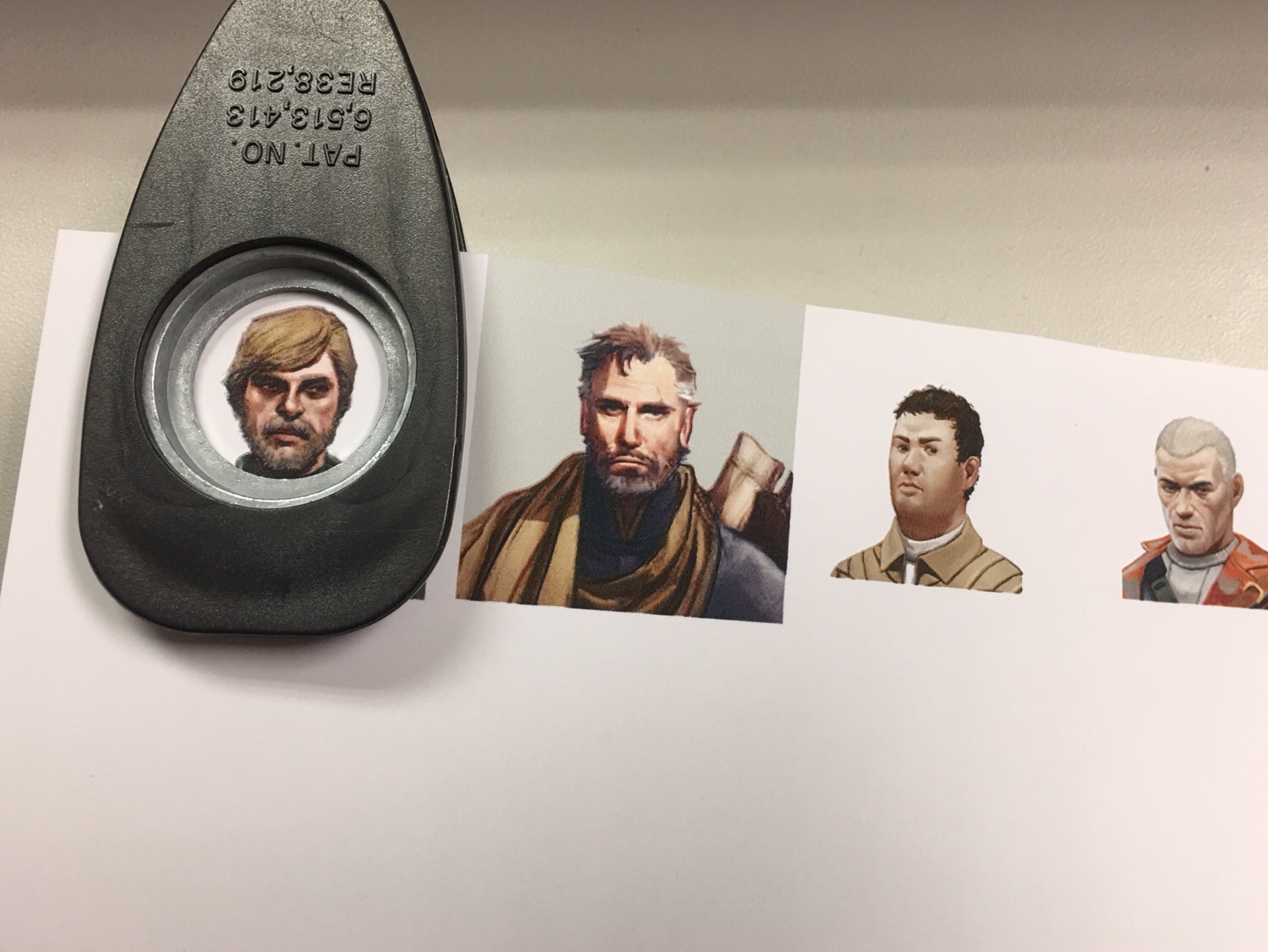 The hole punch worked well to cut out the images.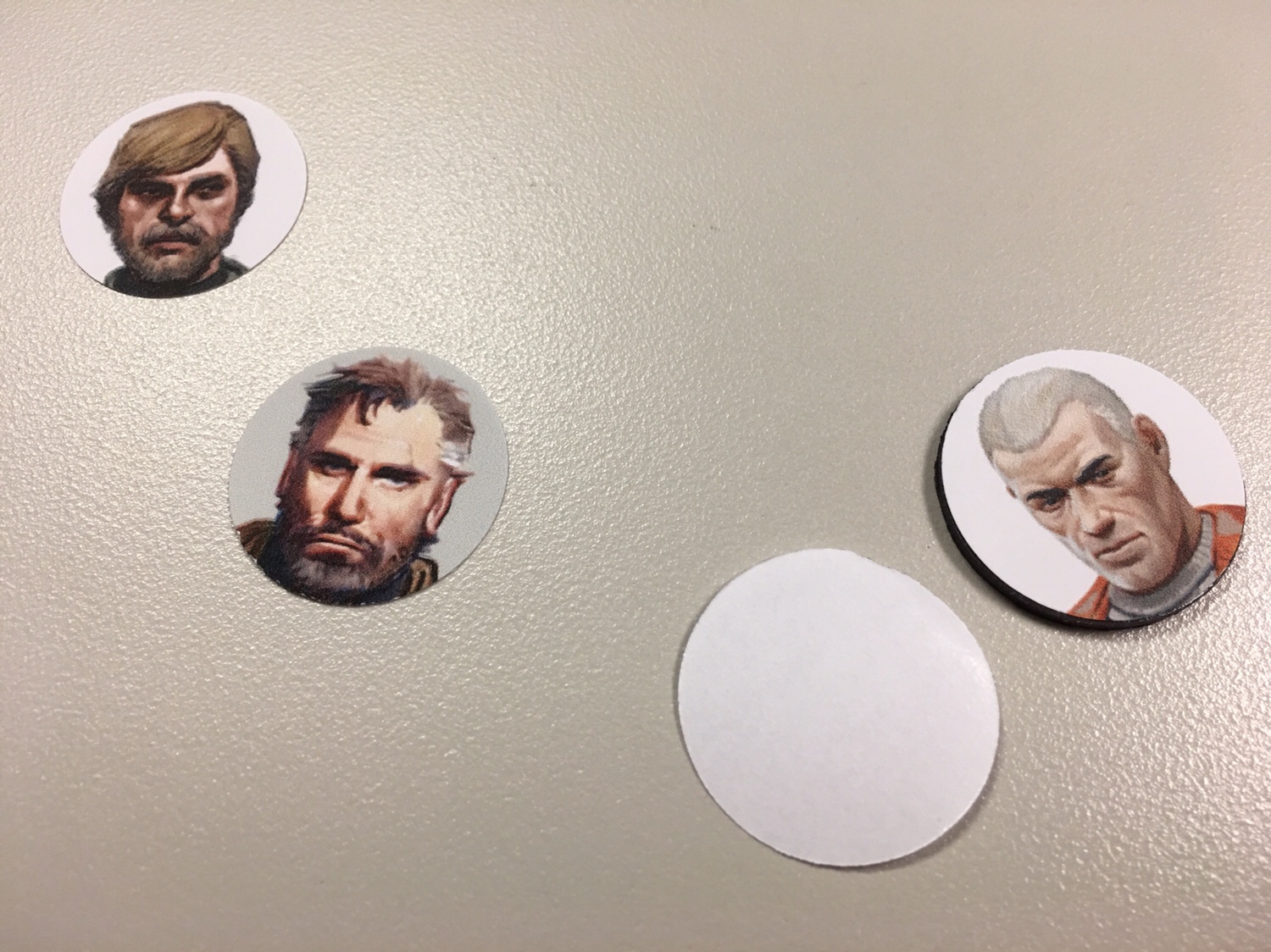 The next step is to stick the cutout images on the magnets. I was originally going to add in a layer of a 1″ wood token using a glue stick, but the tokens weren't quite 1″ so I ended up skipping that step.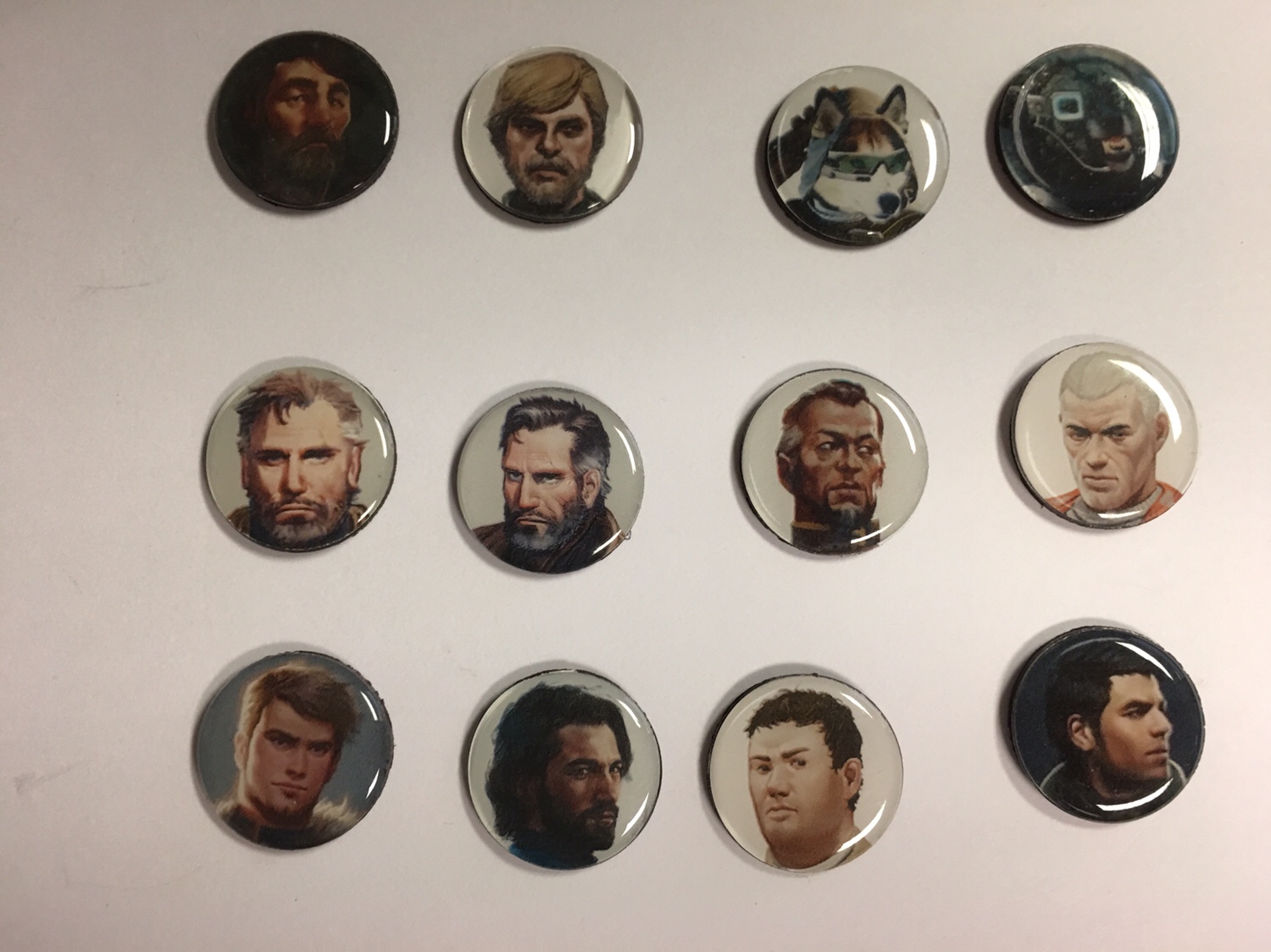 Final step was to press on the Epoxy clear stickers which gives the token some weight and makes it easier to grip.
I plan to store these on a small magnetic marker board and use a bigger magnetic marker board to draw rough maps using the tokens for quick character placement. You could pick up the board and the tokens will magnetically stay in place!