Although Warhammer and Warmachine have a sizable presence at conventions and local stores, interest in Historical Miniatures gaming is also fairly active, although typically seen at different venues.
Here's an overview of the various groups and cons in the region which feature Historical Miniatures Wargames (with a list of members and con dates as of 10/18/2017).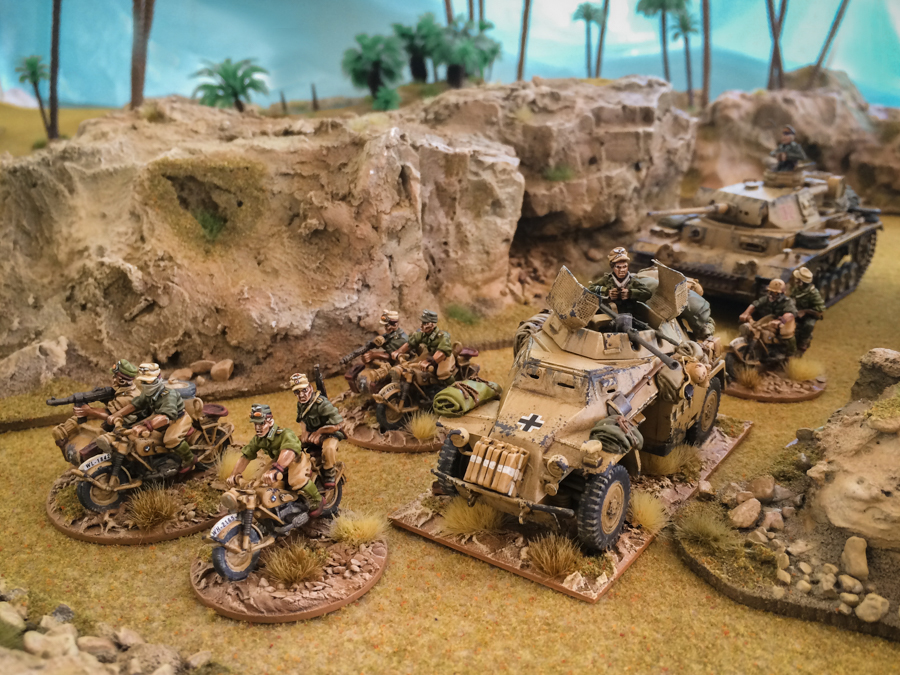 Tournaments
Looks like MilleniumCon has the largest set of tournaments. At MilleniumCon, Bolt Action has the biggest tournament games participation (for example, see their tournament presence at MillenniumCon), but other tournaments like DBA and HoTT also have a presence. For those interested in Ancient or Medieval tournaments, there was a L'Art de la Guerre tournament at Texas Broadside in Houston. (On a non-historical note, there is also a Kings of War tournament in November 2017 in San Antonio. Kings of War is a fast-play fantasy miniature game by Mantic Games which can play in an hour).
Conventions
MillenniumCon (Historical Miniatures Game Convention)
November 10th – Sunday, November 12th, 2017
Round Rock, TX (North of Austin, TX)
http://www.millenniumcon.info/
Warlord Games Con (Minis Company that does Demo Games of Bolt Action and other products at their own mini-con)
18th – 20th May, 2018
Midwest City, Oklahoma (Oklahoma City area)
http://www.warlordgamescon.com/
Texas Broadside (Historical Wargames)
October 13 – 15, 2017
Battleship Texas (Houston Area)
http://www.beerandpretzelwargaming.com/texas-broadside.html
OwlCon (Pretty big con that includes various historical miniatures)
Feb. 10-12, 2017
Houston Area
http://www.beerandpretzelwargaming.com/after-action/owlcon-xxxvi
http://owlcon.com/
Groups
Texas Bolt Action (546 Members)
https://www.facebook.com/groups/TexasBoltAction/
DFW Bolt Action (56 Members)
https://www.facebook.com/groups/489241664566802/
Dallas / Fort Worth Tabletop War Gamers (42 Members)
https://www.facebook.com/groups/380675736689/
DFW DFW Wargaming Meet Up (69 Members)
https://www.facebook.com/groups/1253991034612195/
Lone Star Historical Miniatures  (334 Members)
https://www.facebook.com/groups/lonestarhistoryminis/
The Gaming Garage, San Antonio Area (527 Members)
https://www.facebook.com/groups/thegaminggarage/
Alamo City Wargamers Club (201 Members)
https://www.facebook.com/groups/478478438847838/